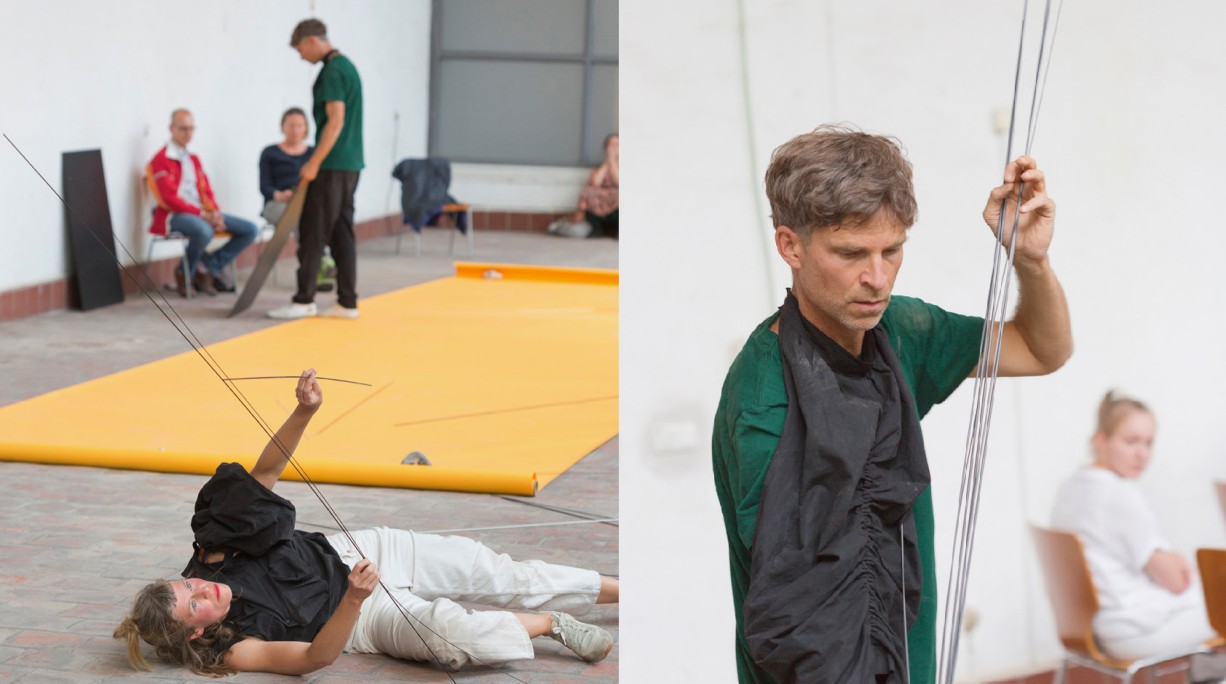 We need your consent
The video is provided by the external video provider Youtube . To display it we need your consent.


Kunstverein KunstHaus Potsdam
Kunstverein KunstHaus Potsdam
WS 10: (N)on Site Bodies: A Line, a Spine
Performance & Visual Art
Nicole Wendel & Jan Burkhardt (Berlin)
Canceled

| Dance and movement | Kunstverein KunstHaus Potsdam
Dance as drawing, drawing as dance – in this workshop these two art forms are combined, the participants switch between them and let them inspire each other. Sound is the connecting basis. In listening and listening movement, awareness is refined, movements become more precise and open possibilities for expanding vocabulary – both as a drawer and/or dancer.
All levels of experience are welcome.
120 € / red. 100 €
Early Bird (up to 07 May): 100 € / red. 85 €