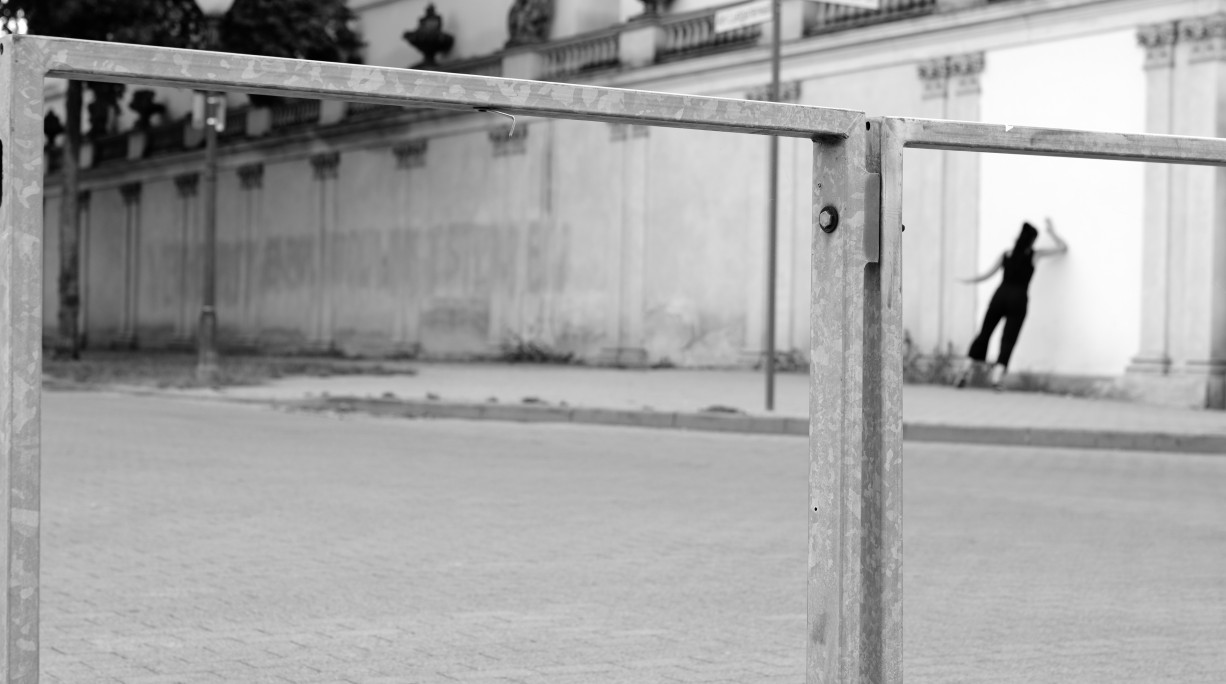 We need your consent
The video is provided by the external video provider Vimeo . To display it we need your consent.


WS 04: Framing the City
Urban Space & Video
Eva Burghardt, Susanne Soldan & Elma Riza (Werder/Berlin)
Dance and movement | Studio 4 / Studiohaus
How can the city be appropriated performatively? This workshop invites you to get to know the city as an ongoing choreography and to interact with it using improvisation and instant composition tools, while at the same time training your cinematic eye. The work will take place both in the studio and outside.
A workshop in the frame of DiR – Dance in Residence Brandenburg.
25 €
For this workshop, please send a short profile and motivation to workshops@fabrikpotsdam.de after registration.
Please bring weatherproof clothing.